High-Quality and Stylish Custom Wine Cellar Doors: How We Manufacture and Design Them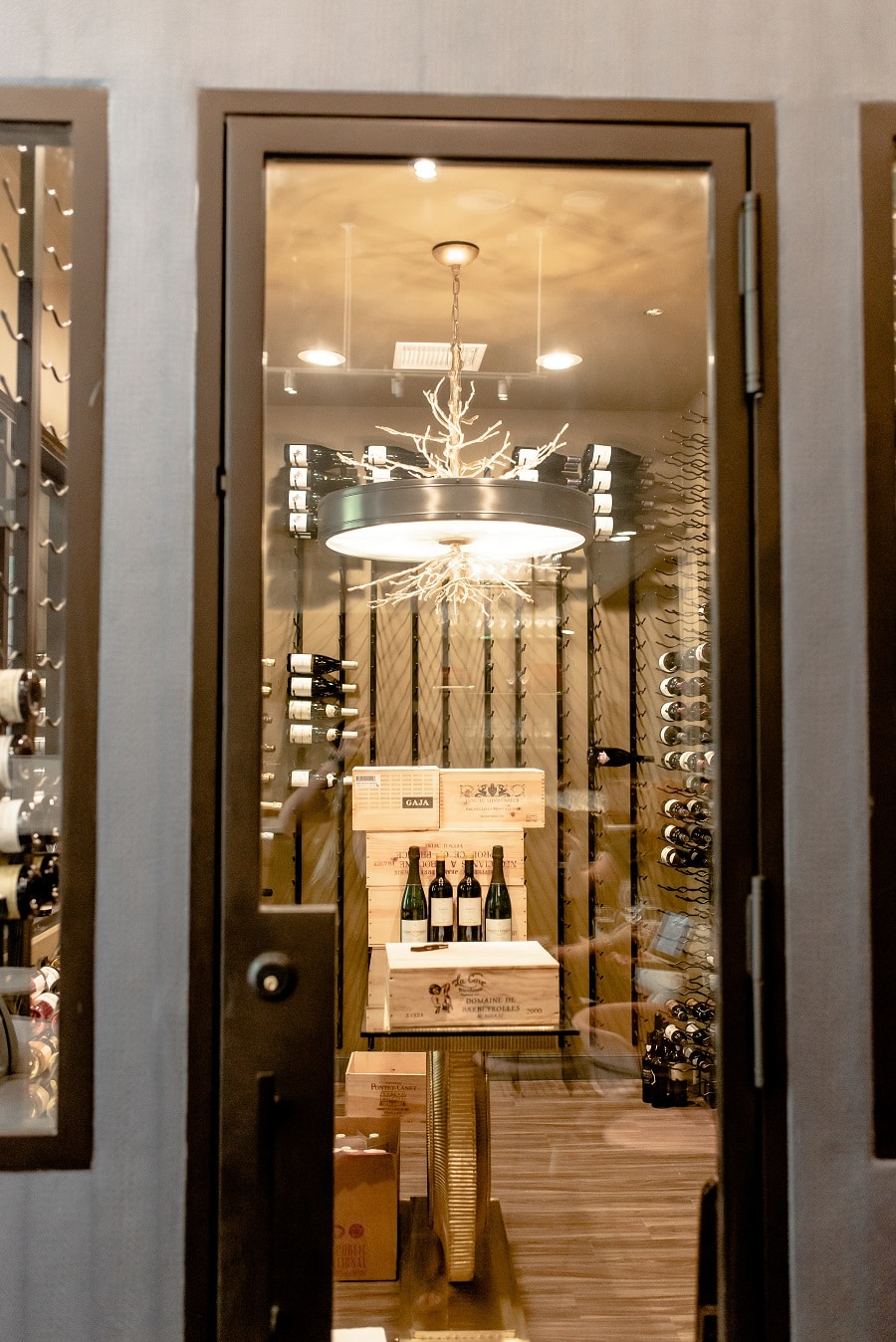 Custom wine cellar doors are available in stylish designs. Working with an expert will ensure that the entryway to your wine room is both attractive and functional. At Custom Wine Cellars Houston, our doors are available in elegant designs and can be customized to fit your needs. They are made of high-grade materials and equipped with sealing components so they can function effectively.
Custom Wine Cellar Doors: Function and Design Options
Your wine room door plays a significant role in achieving the ideal conditions in your wine cellar. It also affects the overall appeal and functionality of your wine room. Custom Wine Cellars Houston offers attractive custom wine cellar doors designed with form and function in mind.
Our Custom Wine Cellar Doors are Manufactured and Installed Correctly
A regular door is not recommended for climate-controlled wine rooms because they are not designed to create the ideal wine storage conditions needed for the wines to mature properly. Inadequate installation of your door can have adverse effects on the efficiency of your wine cooling unit and the quality of your wines.
At Custom Wine Cellars Houston, our team knows and understands the crucial role of the proper construction and installation of custom wine cellar doors. All of our doors come with high-grade locks and hinges. We offer various door designs to match your existing home or commercial establishment and meet your personal preferences and financial requirements.
We equip them with weather stripping and an automatic door bottom to create an airtight seal. These sealing components will prevent the cold air from escaping your custom wine cellar and the warm air from entering. Proper construction of your door will keep your wine refrigeration system running smoothly and efficiently.
Temperature fluctuations caused by improper installation and construction of your wine cellar door will cause your wine cooling unit to work harder. It can cause your equipment to break down, resulting in a significant expense for the repair or replacement of your wine cooling unit. We do not want our clients to experience wine storage issues, so we always make sure that every wine cellar door has the ability to create an airtight seal that will prevent air leakage.
Wooden

Custom Wine Cellar

Doors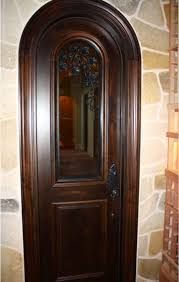 We use high-quality materials to ensure that our doors can withstand the high humid conditions in refrigerated wine cellars. Our wooden doors are made from exterior grade wood, which is 1 3/4 –inch thickness. Moreover, we construct our wooden doors using the Laminated Veneer Lumber (LVL) technology, where we create multiple layers of wood and seal them together using adhesive. Doors manufactured using this method are more durable than average laminated wooden doors.
LVL also makes our wooden doors more resistant to shrinking and warping, giving them a longer lifespan. It provides better insulating properties necessary for keeping the temperatures and humidity levels stable. A poorly insulated door will alter the chemical properties of the wines, resulting in spoilage.
Another technique we use for manufacturing durable custom wine cellar doors is Mortise and Tenon. In this method, we join and interlock two wood components, called Mortise and Tenon, to form the corners of the door.
Here are the beautiful wood species we use for making custom wine cellar doors:
African Mahogany

Premium Mahogany

Knotty Alder

Clear Alder

Redwood

Walnut

Cherry
You may add glass and wrought iron elements to your wooden door, depending on your preference. For a lustrous look, you may choose to stain your door.
Glass Wine Cellar Doors
Glass doors are widely used in building contemporary wine rooms. In addition to adding a luxurious touch to your custom wine cellar, glass doors also provide a clear view of your wine collection from outside your wine cellar.
For our glass doors, we use thermally insulated glass panels to prevent condensation build-up. They are dual paned (with 5/8" thickness) and tempered for maximum insulation.
Wrought Iron and

Stainless-Steel

Wine Cellar Doors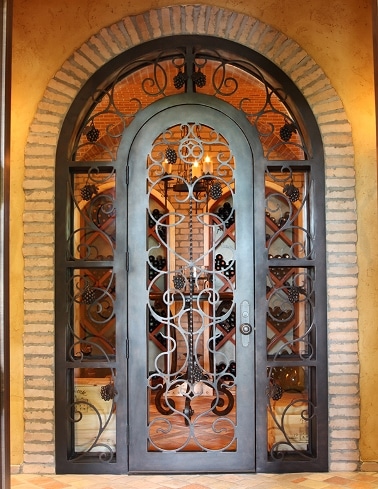 The wrought iron is hand-forged by our skillful artisans. The standard thickness for wrought iron doors is 1 ½ inch. The steel frame can be pre-hung or customized. For ease of cleaning, the interior glass panel is operable. We will apply acrylic premier and coats of a black acrylic base to prevent oxidation.
Our Stainless-steel wine cellar doors are made from materials that are highly resistant to corrosion and warping, rot, and shrinking. They can last for many years with proper care.
Elegant

Styles of Custom Wine Cellar Doors

: Which One Best Suits Your Needs?
Choosing the right style of your custom wine cellar door is crucial because it is part of the overall appearance of your wine room. It is the first thing your guests will see before they enter your wine cellar.
We have pre-hung doors, which are perfect for budget-savvy wine collectors. However, for those who want a personalized design of their wine room door, we recommend customizing them. With this option, you can choose to have your wooden door carved. For your glass door, you may opt for etched or painted glass panels.
Wrought iron wine cellar doors are perfect for those who want an old-world look. Custom wrought iron grills can also be incorporated into your wood or glass wine cellar door. The grapevine design is common for wrought iron doors. You can choose your own design or ask help from one of our design specialists.
We recommend Stainless steel doors to clients who want an economical solution and a minimalist style door. They look elegant with the silver sheen of the steel.
Choose One

of Our

High-Quality and Functional Custom Wine Cellar Doors
Custom Wine Cellars Houston is one the most trusted manufacturers of custom wine cellar doors. All of our doors are made with exterior-grade materials, and we install them with sealing components to create an airtight seal in the wine room.
When you work with us, you can be sure that the entryway to your wine cellar is stylish and installed to function effectively. If you need help or have any questions about wine cellar door designs and options, please call us at (281)-809-7283.