Wine Cellar Design
3D Drawing
Request
We will create a unique
design just for you!
Click Here


Fast Quote

or
Just a Question?
Have one of
our wine cellar
designers
contact you
Click Here
About Custom Wine Cellars Houston
HOUSTON'S BEST WINE
CELLARS BUILDERS
The Houston Wine Cellar Builder that Has Passion for Building Custom Wine Rooms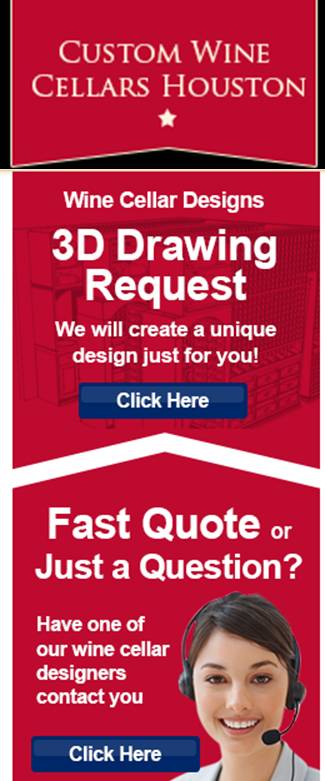 It requires a trusted wine cellar specialist to build a wine cellar that will house your fine wines in the ideal storage conditions. If you're planning to have your own residential or commercial wine room and are looking for a wine cellar builder, you're on the right track!
With many years of experience in wine cellar design and installation, we at Custom Wine Cellars Houston ensure excellent quality and craftsmanship in our products. We design and build custom wine cellars in Texas and Chicago. We are partnered with Wine Cellar Specialists, a company popularly known as experts when in it comes to custom wine storage and displays.
We offer durable and stylish custom wine racks. You can choose wood or metal, and kit or modular wine racks. For the entryway to the resting place of your wines, our 
custom wine cellar doors
 are available in many styles, designs, and materials.
We also offer a wide array of wine cellar refrigeration systems that will maintain stable temperatures and humidity in your wine room, refrigerated wine cabinets, and wine gifts and accessories.
Passion in Wine Cellar Design and Installation
With our passion for wine and wine cellar design, we are able to transform any room into a functional wine cellar. Whatever you space, size of collection, style, and budget are, we will do our best to meet all these requirements because for us, each client is a VIP and must be provided with the best wine storage solution available.
Houston custom wine cellars allows you to choose any design that you want to be incorporated in your wine room. Well-designed residential wine cellars add value to one's home while preserving wine's desirable characteristics.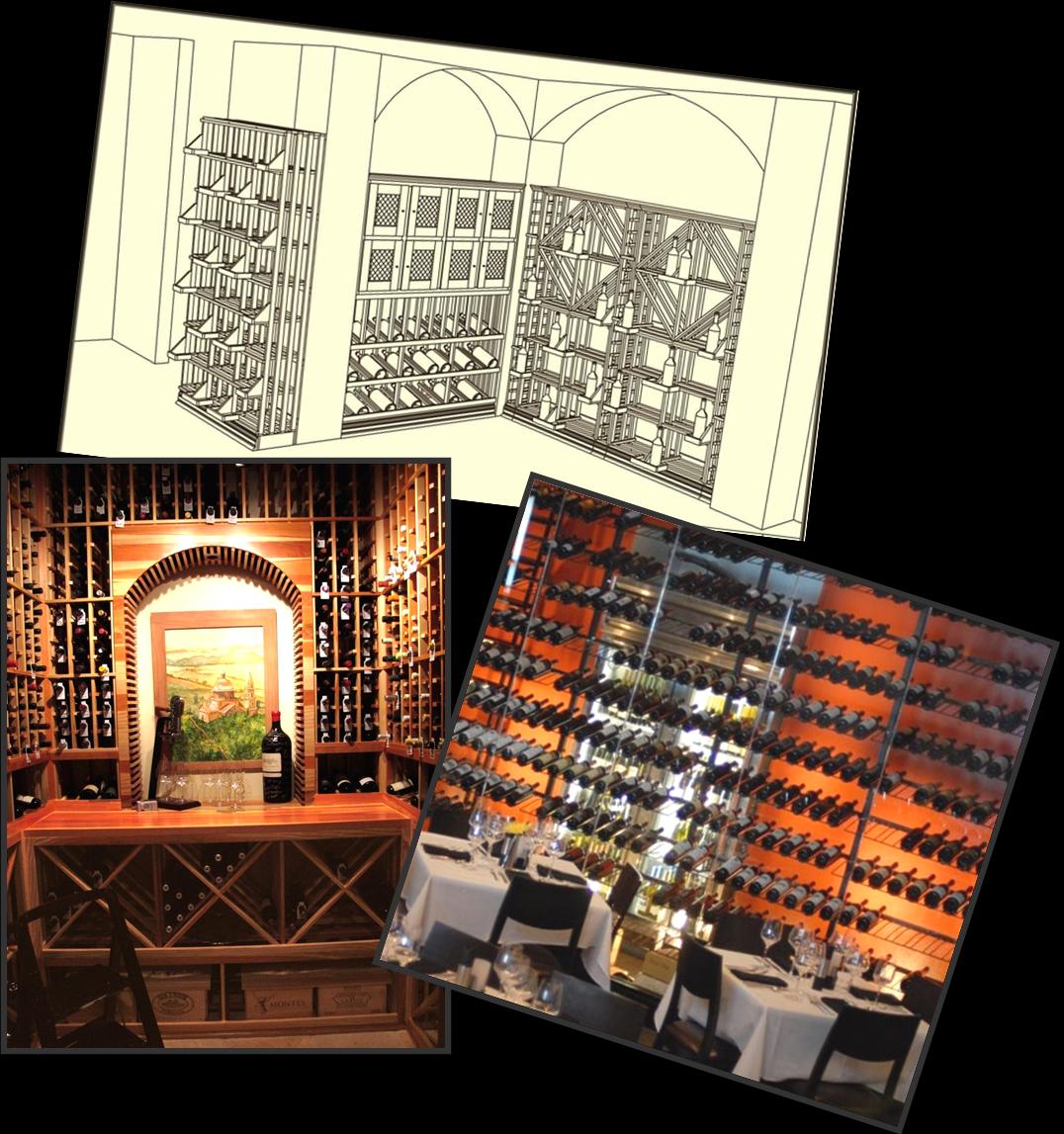 Commercial wine cellars installed with eye-catching custom wine displays help increase sales leads by attracting potential customers to buy wines. To achieve this, two important factors must kept in mind: the wine cellar lighting and wine rack design to be used.
For us, it is important that each wine cellar we build is not only functional, but also has the uniqueness and stylish look that will impress our clients' guests and create enjoyable wine tasting moments.
If you're planning for your next wine cellar project, 
Custom Wine Cellars Houston
 will provide you with all the necessary components to bring the wine cellar that you envisioned into reality.
Dallas Texas Office: 972-454-0480
Chicago Illinois Office: 773-234-0112
San Antonio Texas Office: 210-591-1595
Toll Free Phone: 866-646-7089