Wine Cellar Design
3D Drawing
Request
We will create a unique
design just for you!
Click Here


Fast Quote

or
Just a Question?
Have one of
our wine cellar
designers
contact you
Click Here
Wooden Wine Racks for Your Wine Cellar in Houston – Add Style and Finesse
HOUSTON'S BEST WINE
CELLARS BUILDERS
Learn from the experts down at Custom Wine Cellars Houston why wooden wine racks are now the best material for you to get for your wine room in Houston. More than just a hardware for you to display your wines, wine racks and the material you choose for them set and complete the overall mood and theme of your wine cellar. Get tips and suggestions from a team of highly skilled and experienced professionals and get your very own wooden wine rack to be installed in Houston.
How to Find the Best Wooden Wine Rack for a Wine Cellar in Houston?
Having been in the wine cellar building industry for quite some time, our team of experts know full well the distress and confusion every consumer gets to experience when they start to build their own personal wine cellar. With a lot of options easily accessible and available in the market, it is needless to say that one should have the help of professionals to not make the wrong choices and purchases for their wine cellar.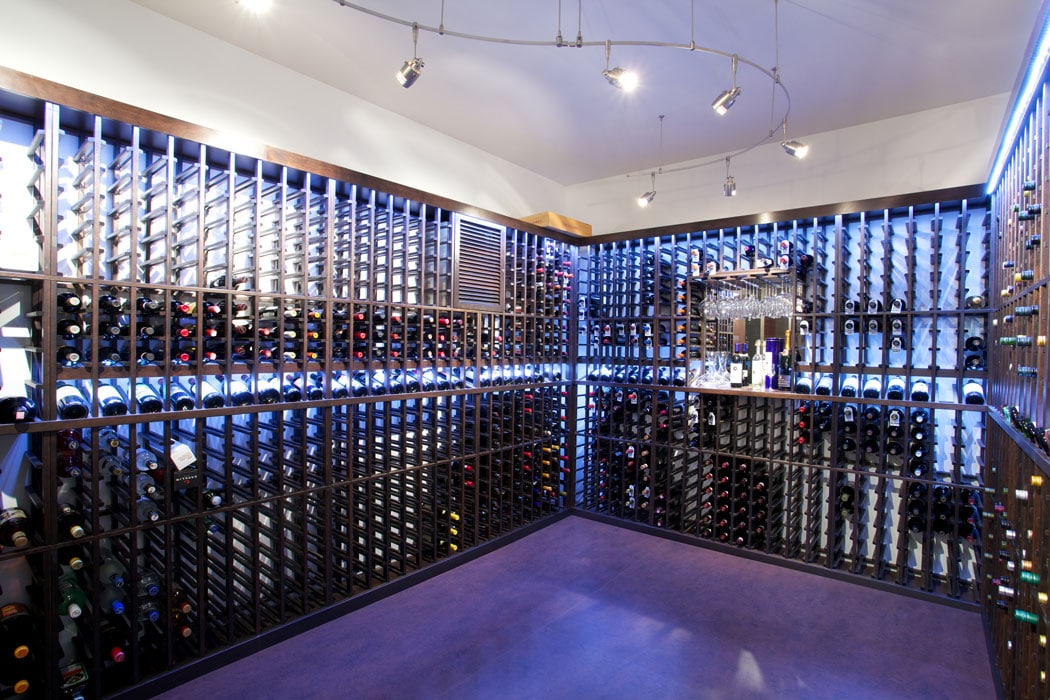 This rings true also with choosing the best wooden wine rack to go with your wine cellar. Highly in demand in the market, wooden wine racks come in different forms and styles. We at Custom Wine Cellars Houston are more than happy to help you pick the best for your wine room. Backed with years of experience, our team of highly skilled experts can help you with all your wine cellar building needs. Here are some tips we have gathered to help you in choosing the perfect wooden wine rack for your wine cellar in Houston:
1. Know More About the Materials Being Used for Your Wine Rack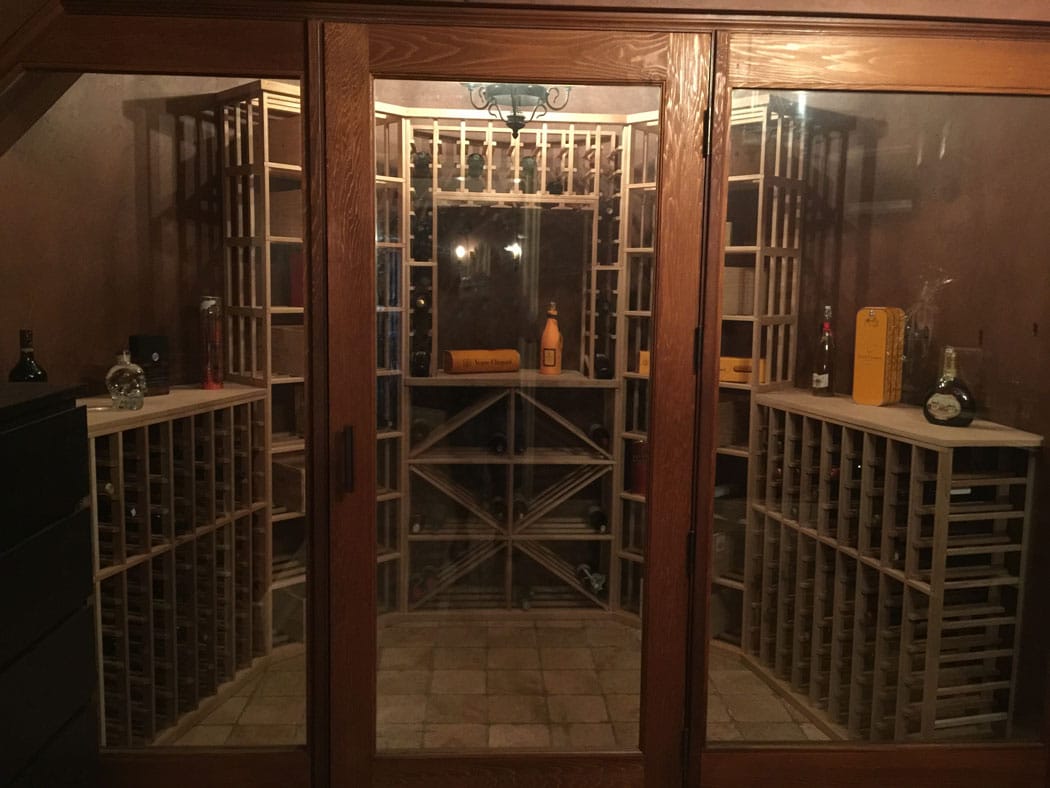 One great advantage for wine cellar owners if they choose wood as the primary material for their wine racks is the abundance of varieties and species of wood available in the market. Owners can easily find a style that perfectly fits the aesthetic they have in mind and what they want to achieve for their wine cellar. But with this, any consumer without the proper knowledge and professional guidance can easily purchase wooden wine racks made from substandard and second grade materials.
It is important to have ample amount of research before buying anything for your wine cellar. Everything is critical and, if not chosen properly, may be the cause for the spoilage of your prized wine collection. Luckily, for wine cellar owners in Houston, there are durable and highly robust wood species available in the market. Some of the species our experts recommend are Premium Redwood, Pine, and Mahogany. These wood species are very well available in Houston and these are also some of the best choice as material for wooden wine racks. Not only are these varieties of wood strongly resistant to moisture and mildew, but they are also packing with visual value and aesthetic; making them the perfect materials to choose from for a functional and elegant wooden wine rack.
2. Custom Made Wine Rack or a Modular One? – Decide What Style You Want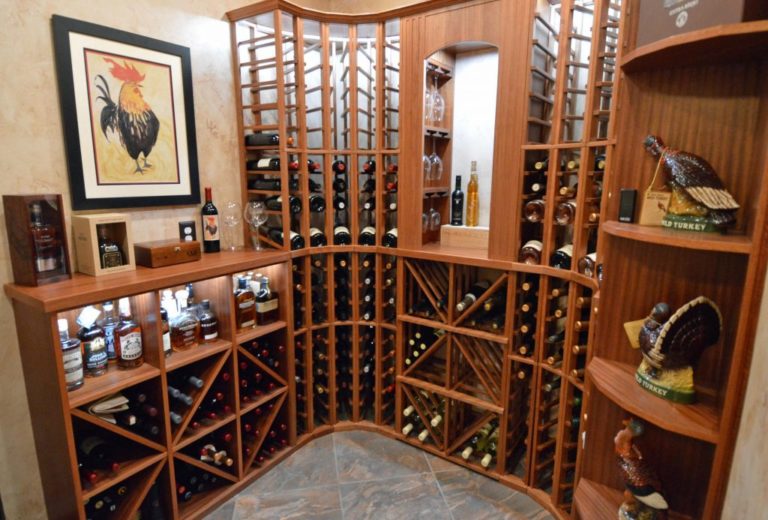 In choosing your wine rack, you may be faced with the option of choosing a custom-made wine rack or a modular one. Custom made wine racks offer the owner liberty to be artistic and allows the owner to experiment with the overall image of the wine cellar. These are wine racks that are designed and built specifically for your wine cellar. Modular wine racks, on the other hand, are pre-designed and ready-made wine racks you can immediately install in your wine cellar. Although you can always add and expand modular wine racks, this is only if your chosen style of wine rack is still being continually made and reproduced. We at Custom Wine Cellars Houston always advise our clients to always think long term with their wine cellar plans and encourage them to choose modular wine rack designs that are still being made.
3. Learn More About Your Chosen Material's Susceptibility to Off-Gassing
Putting your entire wine collection at risk, off-gassing is a phenomenon that commonly occurs with wooden wine racks. It is when certain types of material produce and emit toxic fumes and noxious gases into the air. These fumes are highly dangerous for your wine collection and may cause spoilage. We advise our clients to learn more about their chosen materials for their wine cellar to prevent any dismal events.
4. Keep Environment Sustainability in Mind When choosing a Manufacturer
In all our years of service in the wine cellar building industry, we have always given high regard to sustaining the environment. We believe that we can only produce the finest quality of materials to our clients if where those materials came from are well taken care of and looked upon. We always try to encourage our clients to try to do the same. Always research about your chosen manufacturer and how they responsibly produce their wood resources. This is to make sure that the future generation can still enjoy these amazing and wonderful resources.
Custom Wine Cellars Houston – Talk to a Team of Wine Cellar Experts in Houston!
If you want to learn more about wooden wine racks or need help in building your own personal wine cellar in Houston, let a group of highly skilled and well experienced experts help you and be at your service. We at Custom Wine Cellars Houston have made countless of successful wine cellars both commercial and residential. Composed of experts all masters in their own fields, we are sure to help you with all your wine cellar building needs. Call us now at (281)-809-7283 and let's start building the wine cellar of your dreams!