Wine Cellar Design
3D Drawing
Request
We will create a unique
design just for you!
Click Here


Fast Quote

or
Just a Question?
Have one of
our wine cellar
designers
contact you
Click Here
An Expert Created an Excellent Custom Wine Cellar Design for a Large Collection
HOUSTON'S BEST WINE
CELLARS BUILDERS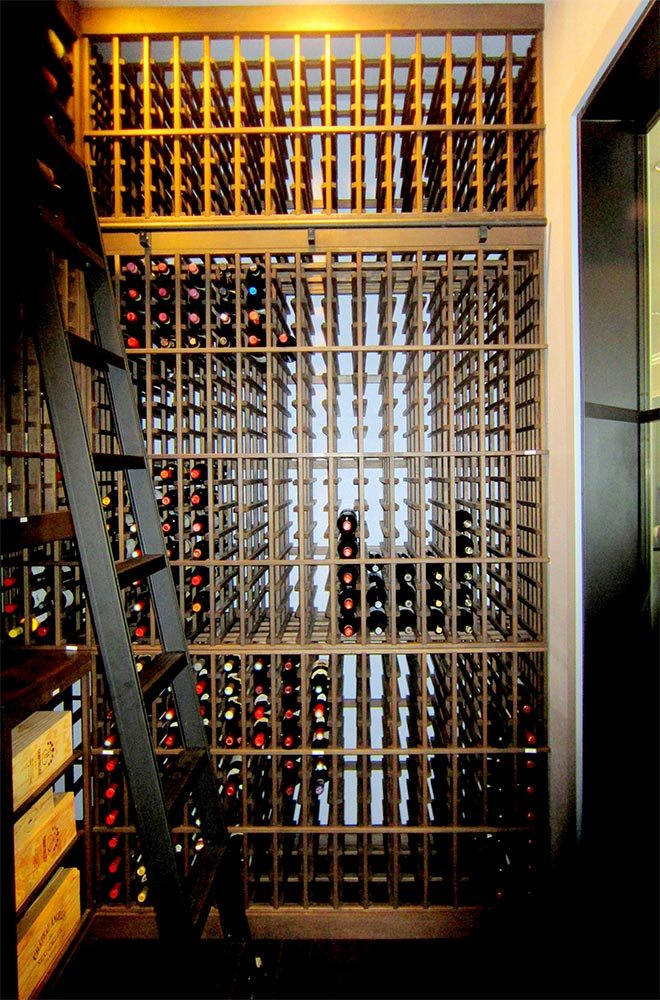 A homeowner in Houston, Texas, wanted to increase the storage capacity of their existing wine cellar. Wine Cellar Specialists was hired by the client to remodel the wine room for massive storage. With form and function in mind, they created an impressive custom wine cellar design that suits the owner's needs and requirements.
Perfect Custom Wine Cellar Design for Massive Storage in a Houston Home
When choosing a builder for your wine cellar project, it is best to ensure they have extensive experience in construction. Wine Cellar Specialists, one of our partners in building wine storage facilities, has completed many award-winning projects in the Texas area. They have been providing efficient wine storage solutions for all types of wine collectors.
Recently, they were contacted by a homeowner in Houston, Texas, to remodel an existing wine room. They had to use their creativity and passion to meet the requirements of the client: (1) to increase the bottle capacity of the old wine cellar to accommodate the growing collection of the customer, and (2) to use a racking material that would achieve a traditional look.
3-Dimensional Drawings of the Completed Wine Cellar
After making a careful assessment of the client's functional, aesthetic, and financial requirements, Wine Cellar Specialists created 3-dimensional drawings. These images provide the owner a better visualization of the completed wine room. The CAD drawings also show the different elevations of the wine room, dimensions of the wine racks, and bottle capacities.
Awe-Inspiring Custom Wine Rack Design for Massive Storage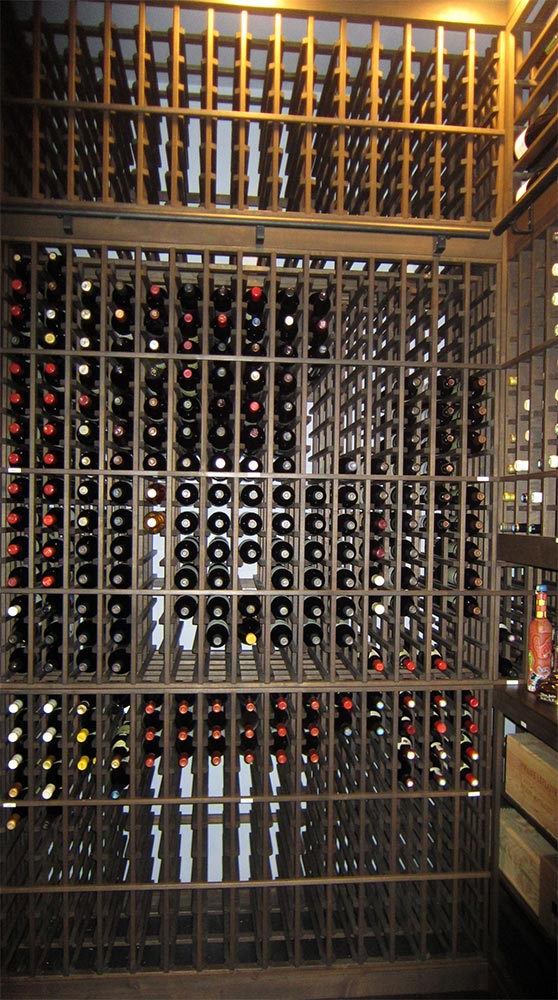 The homeowner requested Wine Cellar Specialists to create a racking design for 3,000 standard bottles. In the end, the wine cellar had a total capacity of 3,200 bottles! Wine Cellar Specialists exceeded their client's expectations.
Learn more about the beautiful racking features for this project.
Elevation A (Left and Right Walls)
Since the owner wanted to have more single storage slots, Wine Cellar Specialists added additional individual wine racks to the left and right walls. The total capacity of these single wine rack units is 954 bottles.
Elevation B (Back Wall)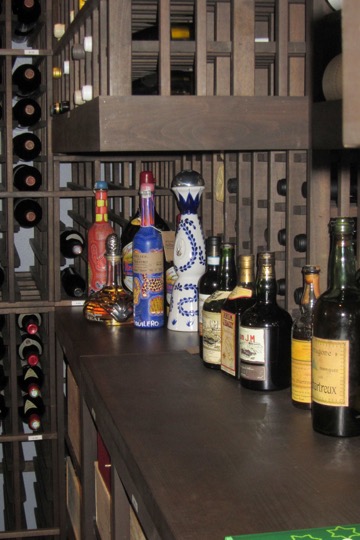 As you enter this custom wine cellar built for a Houston home, the first thing that will catch your attention is the racking on the back wall. In this section, Wine Cellar Specialists combined various bottle configurations to maximize the capacity and enhance the aesthetic appeal of the room.
They added horizontal wine racks at the center and on the left and right sides of the soffit. These storage units were intended for the client's magnum and large format bottles.
They added a tabletop in the middle section to provide additional storage space for bottles that are ready for consumption. It also provides a great place for decanting and serving wine. Below the tabletop are wooden case storage racks, where the client can store wines in bulk.
The racking in the back wall can accommodate 84 magnums in horizontal lattice display racks, 450 standard bottles in single racks, 440 bottles in lattice wooden cases, and 24 bottles of 3L and 1.5L in horizontal display racks, and 16 bottles in magnum racks.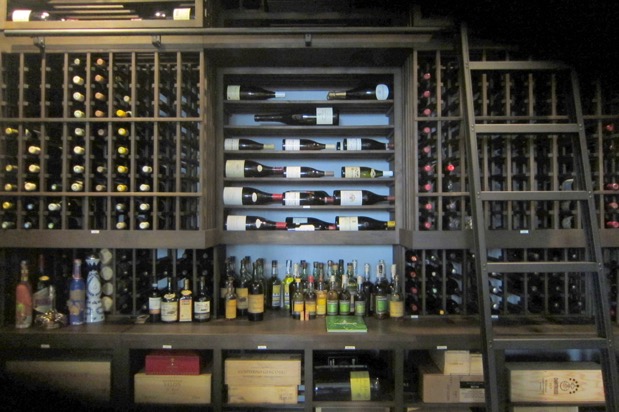 Beautiful Wood for the Racking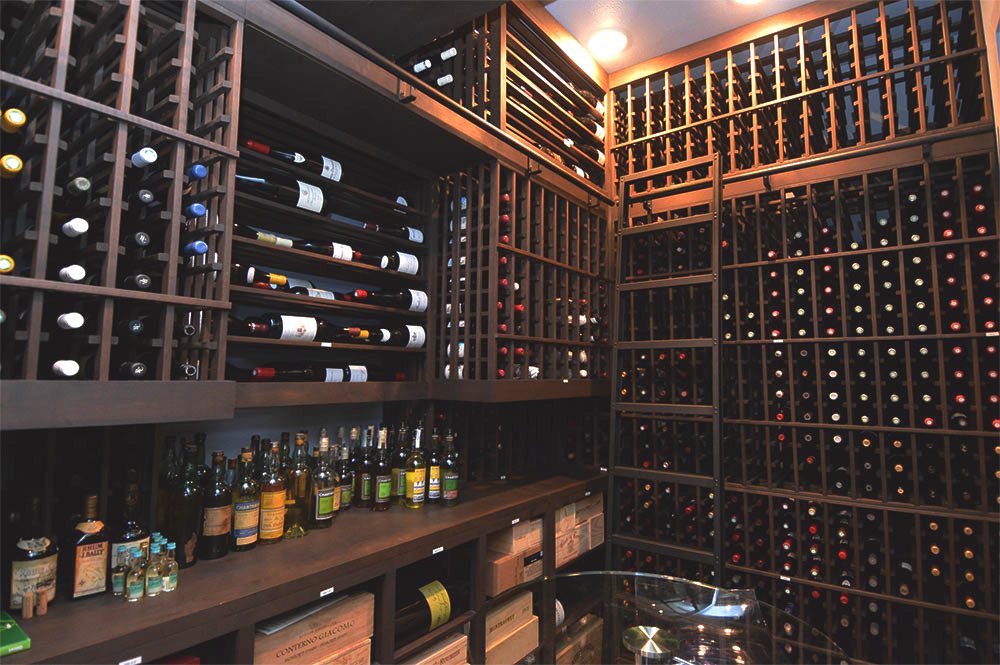 Nowadays, traditional wine cellars are still in demand among homeowners.
Wood is widely used in manufacturing wine racks because of its warmth and earthly look. Wooden wine racks are also durable and offer design flexibility.
Wine Cellar Specialists offers wine racks made from Mahogany, Pine, Premium Redwood, and Knotty Alder. They allow customization options to build stylish and unique wine racks.
You may choose to engrave some sections of your racking with your personalized design.
Knotty Alder Custom Wine Racks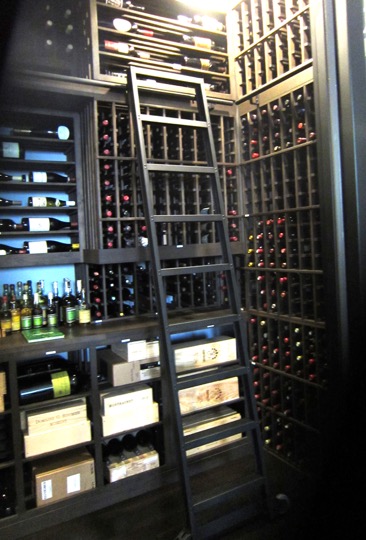 On this project, Wine Cellar Specialists used Knotty Alder for the wine racks. This type of wood is a popular choice in construction because of its many benefits.
Knotty Alder contains burls and clusters that add character to the wine racks. Additionally, this wood is also durable and highly resistant to mold and decay. Wine Cellar Specialists left the wine racks unfinished. They only applied Rustic Stain to give the wine racks a richer look and add elegance to this custom wine cellar in Houston.
The Entrance to the Residential Wine Cellar
The entryway of your wine room is the first thing that your guests will see before entering. You must pick a door style that suits the overall appeal of your wine cellar. Moreover, your wine cellar door must be built with the correct material and components to ensure that your wines are kept at optimum conditions.
Modern and Sealed Custom Wine Cellar Door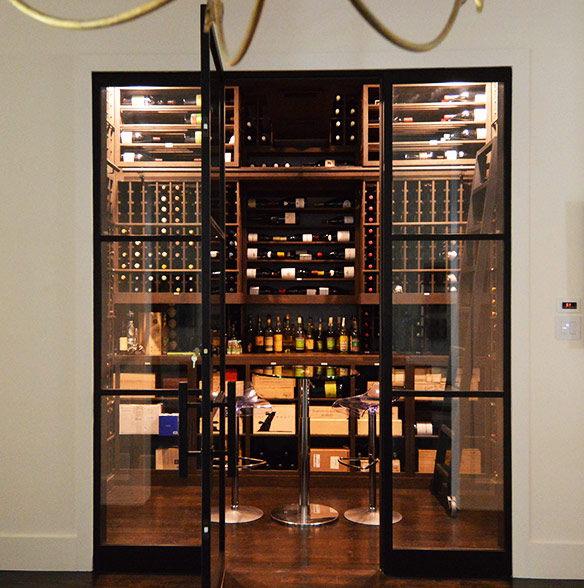 With so many design options for wine room entryways, it is best to seek the help of a knowledgeable builder. At Wine Cellar Specialists, they offer stylish wine room doors. They have doors made from wood, wrought iron, glass, or a combination of these materials.
On this project, they installed a contemporary door to contrast the traditional wine racks. This is why Wine Cellar Specialists called this wine room transitional.
They built a large door at the center of two narrow stationary windows. The large door, which is 35 inches wide, has a modern push handle and lock to keep the owner's collection secure.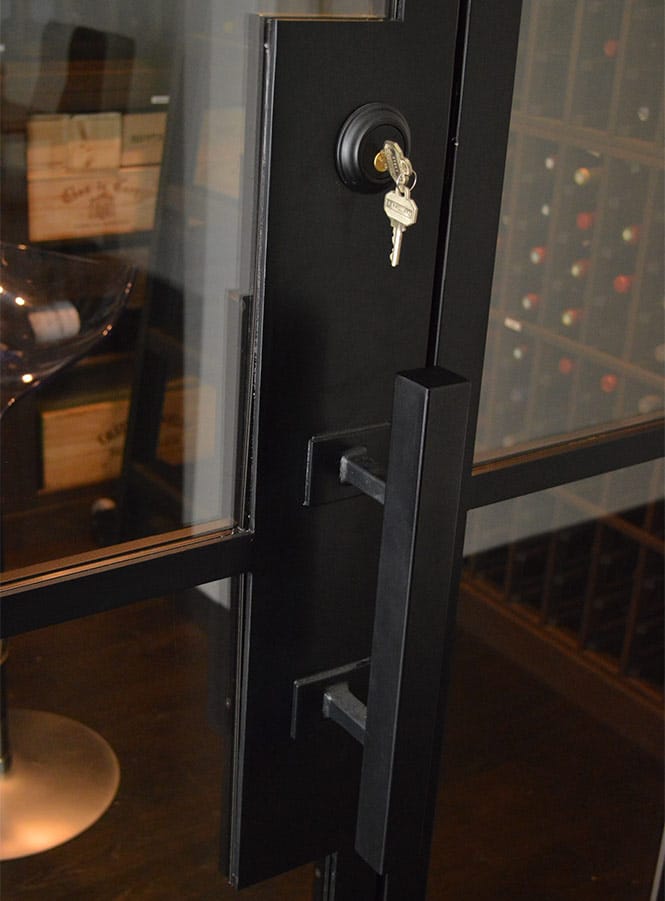 Wine Cellar Specialists always makes sure that every door is designed and installed properly to ensure that the ideal environment is achieved in the wine room.
On this project, they constructed the doors and windows from glass and iron frame.
The glass panels were insulated and dual paned to create an airtight seal in the room. The door was also equipped with weather stripping and sealing components. Correct insulation of the wine cellar will help prevent mold growth and condensation.
A wine room with poor or no insulation will damage the structural integrity of the walls, ceiling, and the wine racks. The wine labels will also be ruined. The mold will grow in the cork, which will affect the taste and aroma of the wine.
High-Performance Wine Refrigeration System for a Large Custom Wine Cellar in Houston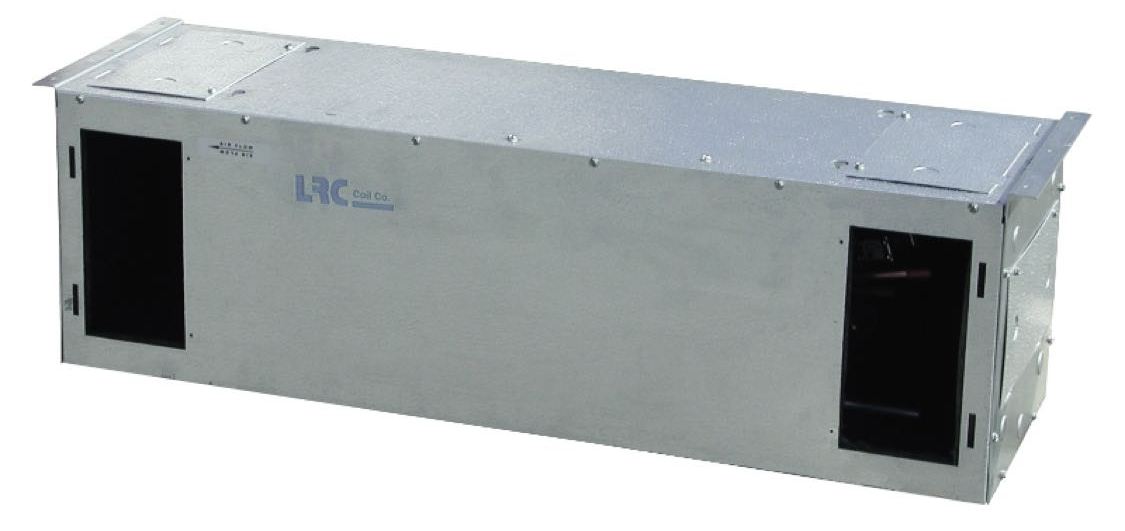 The wrong size of wine cooling unit will result in serious wine storage problems and higher electric bills. At Wine Cellar Specialists, they perform a heat load calculation to determine the correct size and type of refrigeration system for every project.
For a large wine room like this, with glass components, they installed the RM6600 wine cooling unit from US Cellar Systems.
Need a Larger Wine Room for Your Growing Collection?
If you have a growing collection and want to have a larger custom wine cellar, Wine Cellar Specialists will help you. Call them today at +1 972-454-0480.