Wine Cellar Design
3D Drawing
Request
We will create a unique
design just for you!
Click Here


Fast Quote

or
Just a Question?
Have one of
our wine cellar
designers
contact you
Click Here
Houston Custom Wine Cellar Design Process
HOUSTON'S BEST WINE
CELLARS BUILDERS
At Custom Wine Cellars Houston, we understand that every wine cellar has its own storage requirements. These requirements vary in the number and size of bottles to be stored in the wine room, size and location where the wine cellar will be built, and the style and finished look that the client wants in his space.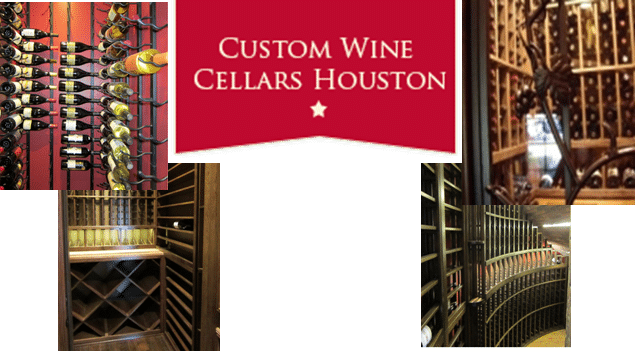 Let Us Create a One-of-a-Kind Wine Cellar Design for You
Room Location and Size Assessment 
To get started with the wine cellar design process, you have to determine where you want your wine cellar will be installed. Then, draw a simple sketch (overhead view) of the room you want to convert into a custom wine cellar, labeling the walls and indicating clearly where the entryway will be.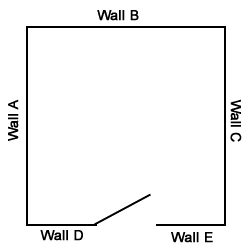 In the sketch, wall and ceiling heights and widths and floor space measurements must be indicated. This will eliminate the need for more adjustments during the installation of your wine rack system. Wine rack customization will be based on how wide and tall your storage space is.
The dimensions of your room must be measured accurately. You may want to ask your wine cellar contractor to do this for you to ensure that even small details are noted.
Free Consultation with Our Wine Cellar Specialist  
This phase involves the discussion of all your wine cellar needs with our Custom Wine Cellars Houston consultants on the phone. We will assess the space and resources that you have. The cost projections for the project will also be reviewed.
Custom Wine Cellar Design  
After your plans are assessed and understood, we will help you visualize your dream wine cellar by creating a 3D wine cellar design package with different views and elevations.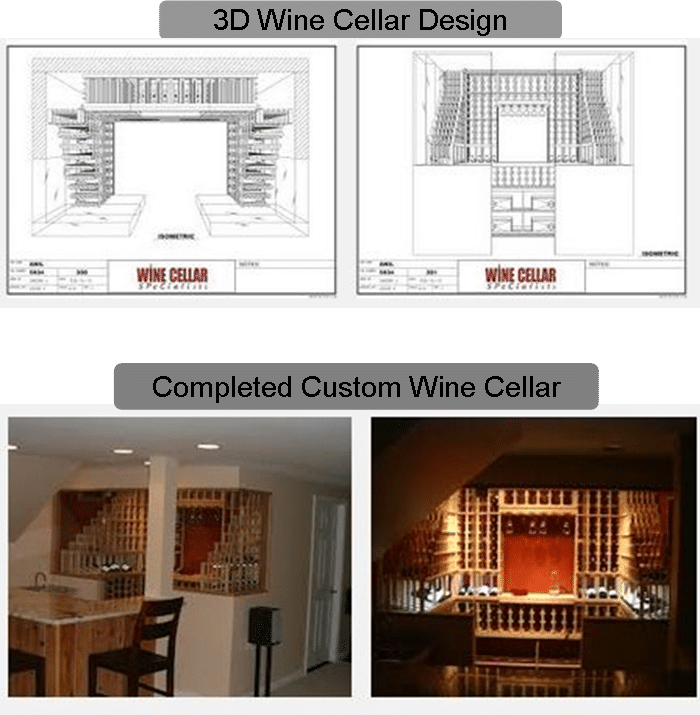 In addition to the number of bottles you wish to store and the types of wine racks you prefer, the wine cellar refrigeration system, flooring, lighting and door are components that must not be taken for granted. All of these must be included in the final design stage. We would also be glad to enhance your custom wine room with wine cellar murals, wine barrel carvings, stylish doors, and unique flooring.