Wine Cellar Design
3D Drawing
Request
We will create a unique
design just for you!
Click Here


Fast Quote

or
Just a Question?
Have one of
our wine cellar
designers
contact you
Click Here
Stylish Commercial Wine Cellar Design for a Retail Store in Texas
HOUSTON'S BEST WINE
CELLARS BUILDERS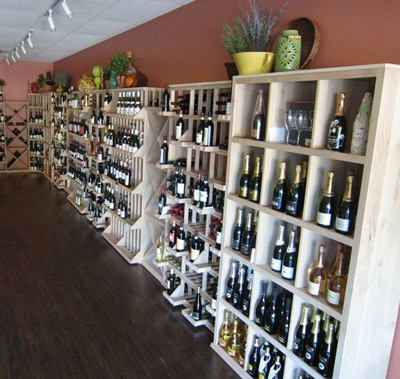 Reaching a sales target can be difficult without using the effective strategies for your business. Your wine cellar builder must be able to create a design that aims for high density, maximum storage capacity, and a stunning wine display. Learn how Wine Cellar Specialists built a commercial wine cellar for a retail store in Texas.
An Innovative Storage Solution for a Commercial Wine Store in Texas
Improving the sales and margin of your wine store can be a challenging task. Advertising your products and offering promos are common ways to encourage customers to buy your wines. Keep in mind that proper product presentation also plays a significant role in increasing wine sales.
Mediocre wine displays will not entice consumers to check what you have to offer. On the other hand, storing your products in stylish wine racks will attract the attention of passersby.
Additionally, you must have a well-sealed refrigerated wine cellar to preserve the wine's quality. Selling wine that has gone bad will affect your business' reputation. Do not expect customers to go back to your store after finding out that they have paid for the spoiled wine.
Design for a Custom Wine Cellar that Aims for an Increase in Profit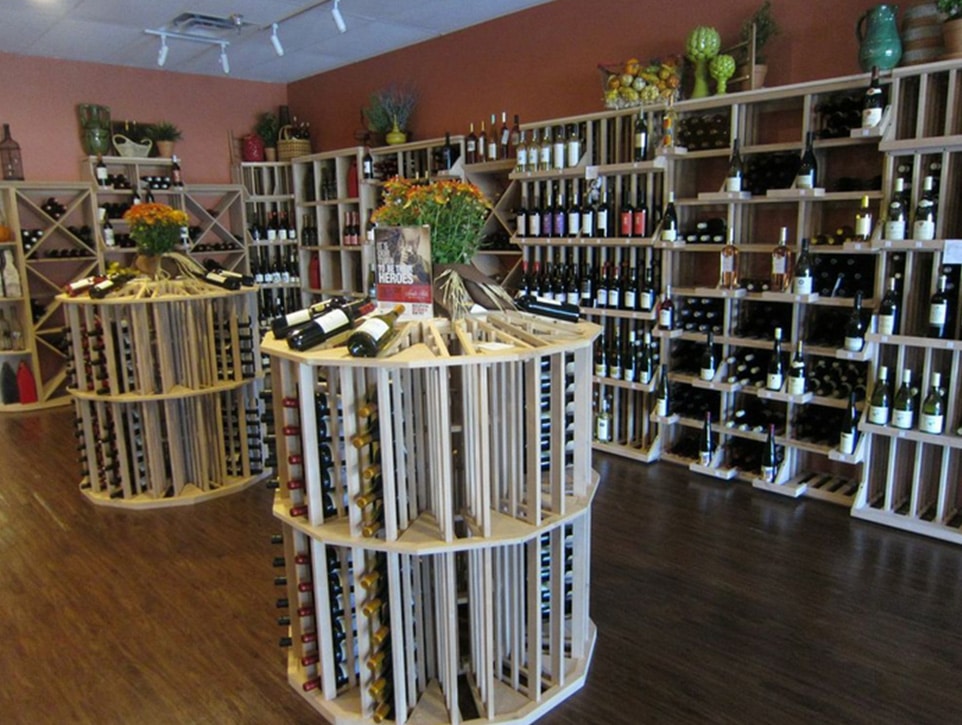 In Flower Mound, Texas, the owners of a retail store wanted to build an attractive and safe place for their wines. They sought the help of Wine Cellar Specialists, one of our dealers in wine cellar construction.
Before starting the installation of the racking, Wine Cellar Specialists made a careful assessment of the client's needs. They needed to know how the owners wanted to display the wines in the store and their budget.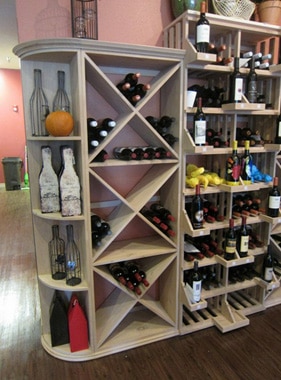 The main challenge on this project was to maximize the small space and to come up with a design that could help generate wine sales. With passion and extensive experience in designing and installing commercial wine cellars in Texas, Wine Cellar Specialists was able to make use of the available space and budget efficiently.
The space has an average size and was intended for building a wine store and tasting room. Unlike a regular wine market with thousands of wines,  the vintages available here are very selective.
The design team of Wine Cellar Specialists decided to combine residential and commercial wine racks using a beautiful wood species. The technique of combining different racking styles resulted in a high-density and functional wine display area.
3-Dimensional Drawings
Before the installation of the racking, Wine Cellar Specialists created 3-dimensional drawings to provide the owners a better visualization of the completed wine room. The images show the different elevations of the cellar, dimensions of the racking, and bottle capacities.
Functional Features of the Wine Racks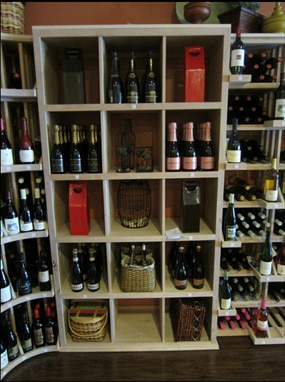 The racking built for this commercial wine cellar in Texas was in an L-shaped configuration, lining the walls of the room. This way, the customers would have a bigger space to move around the store while looking for their favorite vintage.
The wine racks come in various heights to add character to the space. Wine Cellar Specialists did not use the floor to ceiling storage racks so the owners could use the top for displaying more bottles in a vertical position. The top of the racking can also be a great place for decorations like flower vases.
The tallest wine rack has a height of 84 5/16 inches. Designed with form and function in mind, the wine cellar can accommodate 3,398 bottles in total.
Left Wall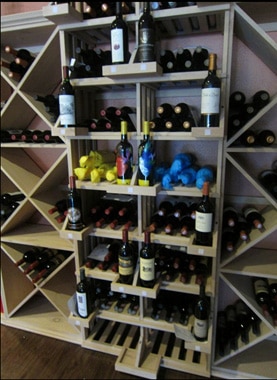 When you enter the retail store, the first wine rack to your left consists of a residential quarter round display. It has four levels and provides additional space for the owners to store a few bottles. It also provides a display area for wine cellar accessories like decanters and other accouterments.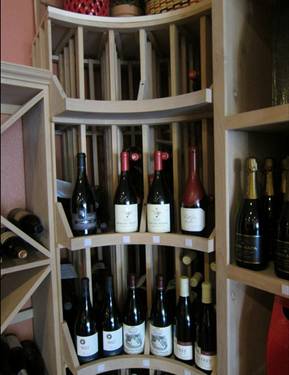 In addition to the quarter round display rack, the left wall also consists of two solid X-bins and a two-column retail wine rack. Wine Cellar Specialists used a 4-bottle wide round, corner wine rack.
Back Wall
You will find the longest set of wine racks on the back wall. There are 3-column rectangular wine racks, solid rectangular X-bins, vertical bins, 3-column retail, and horizontal wine racks.
The 3-column retail stacker has display ledges on the front. The bottles behind these ledges are stacked on top of one another. The solid X-bins are the shortest of the wine racks. They allow for storing wines in bulk, offering better wine management. The owner can use each section of the X-bin to sort bottles according to variety or size.
Center Aisle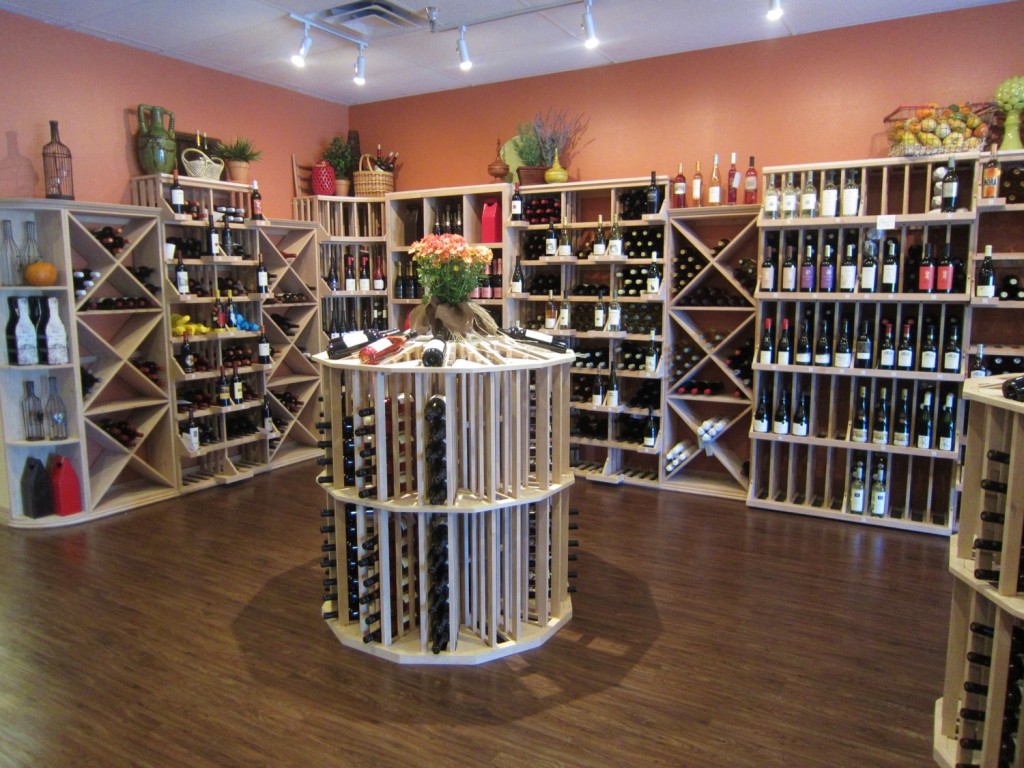 To create a focal point in this commercial wine cellar in Texas, Wine Cellar Specialists added two round island wine racks in the middle of the room. This style of racking maximized the floor space and storage capacity of the room.
At the top section, the bottles are pitched at an angle to keep the cork moist and prevent wine oxidation. The center of the round island wine racks provides an area for displaying flowers or any accessories to make the wine storage facility more appealing. Below it are single-column wine racks that store the bottles with the cork facing out.
Beautiful Wood Choice for the Wine Racks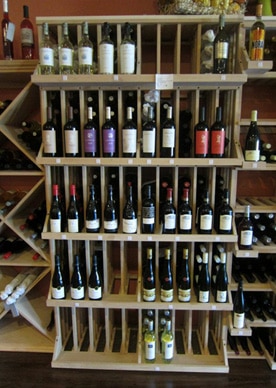 With various types of wood, it is important that you seek the help of your chosen builder in Texas to ensure that you will not regret anything after the construction of your commercial wine cellar.
When choosing a material for the wine racks, Wine Cellar Specialists considers their client's aesthetic preference and budget. On this project, they selected Knotty Alder because of its many advantages. It has beautiful knots and clusters that add character to the wine racks.
In addition, Knotty Alder is durable, versatile, and highly resistant to warping, making it a favorite material in wine cellar construction.
A Master Wine Cellar Builder Will Help Improve Your Sales Revenue
If you are looking for a reliable construction company that can help you build a commercial wine cellar for your retail store, restaurant, bar, or hotel, Wine Cellar Specialists will help you. They have completed many installation projects in Texas, Chicago, and Florida. Please do not hesitate to contact them today at +1-800-876-8789.