Work with the Best Wine Cellar designer in Houston: What are Our Top Qualities?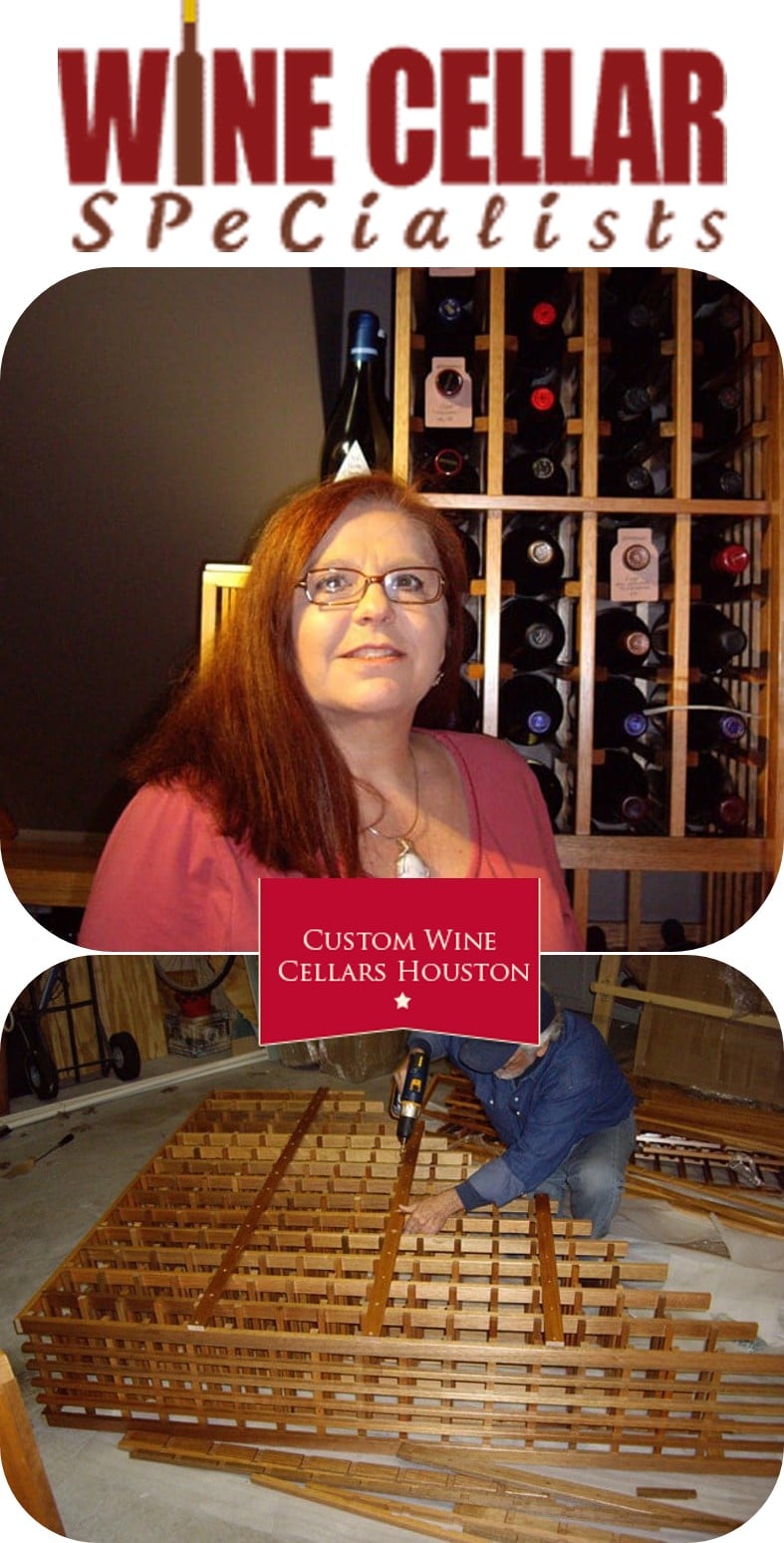 Are you looking for a company that can help build a safe and functional wine storage room for your home or business? What are the qualities of a reliable wine cellar designer? Custom Wine Cellars Houston has been designing residential and commercial wine cellars for many years now. Learn the qualities that make us the top choice for reliable builders in Texas and the benefits of working with our passionate and creative team.
Hiring

a Professional

Wine Cellar

Designer

: Top Qualities

That Make Us a Top Choice
Some building companies offer cheaper products and services to attract more clients, and many customers had fallen into this trap. Do not be one of them! Do not compromise quality over price.
At Custom Wine Cellars Houston, we offer our expertise in wine cellar design and construction. Below is the list of qualities we possess that make us a top-notch designer in Texas:
We are

Accredited

by a Trusted Organization of Wine Cellar Designers
Accreditation from a trusted organization is one of the factors that you must consider when hiring a reliable wine cellar designer. Custom Wine Cellars Houston is a member of Wine Cellars Designers Group, an organization of contractors, builders, designers, and suppliers that specialize in the constructing wine storage facilities for homes and businesses.
We Have Expertise and

Extensive

Knowledge in Designing R

esidential and Commercial Wine Cellars
Custom Wine Cellars Houston has been designing and building refrigerated wine cellars for many years. With the right skills, training, and extensive knowledge on the proper construction of wine storage facilities, we will ensure that our client's wine cellars are built correctly and installed with the right components. It is crucial to meet the structural and technical requirements for the construction. We also offer professional HVAC services such as wine cellar cooling unit installation, repair, and maintenance.
We Have Received Awards for Our Excellence in Wine Cellar Construction
Awards prove that a wine cellar designer has done excellent jobs. Custom Wine Cellars Houston collaborates with professional builders, manufacturers, and HVAC specialists, and we received recognition for the exceptional designs we have created.
We Provide Innovative W

ine Storage Solutions for Every Budget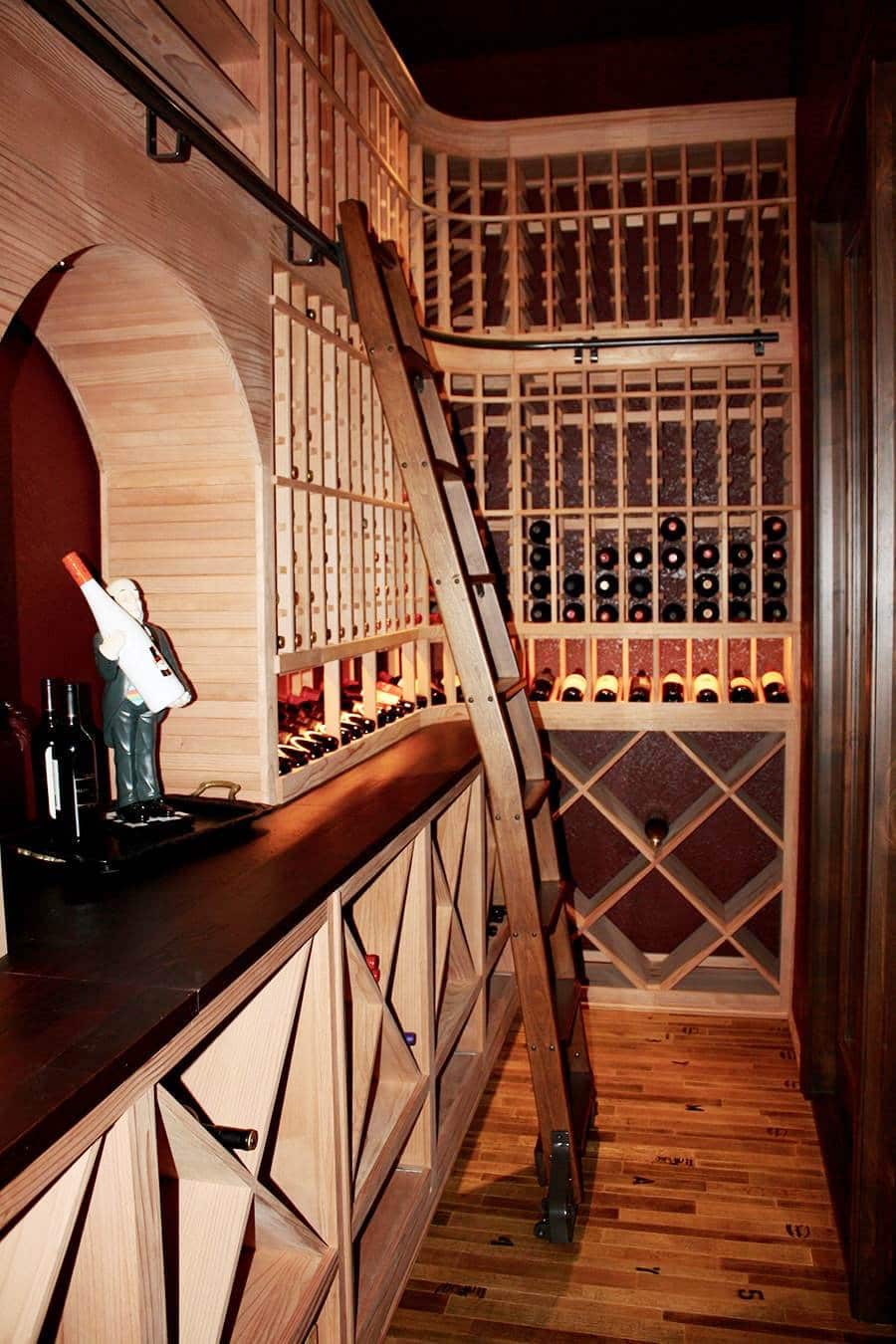 Our team offers the perfect wine storage solution for every budget. We will assess your financial requirements and create a plan for your project. We will recommend the best design and materials based on your budget. However, if you have a special request, we will grant it as long as it will not cause any technical issues. We will explain the pros and cons of each option.
We H

ave Excellent Customer Service
When you choose to work with us, expect outstanding service from the beginning. This service will not end on the day of the completion of your wine cellar. As a "friendly" professional wine cellar designer, we offer high-quality after-sales service to ensure that everything is working properly.
We Have Created and Maintained a Good Reputation

Among

Our Clients
When hiring a wine cellar designer, it is crucial to determine if it has built a good reputation in the market. At Custom Wine Cellars Houston, we have gained the trust of many customers, and we have proven our reliability in designing and building refrigerated wine rooms.
Their positive reviews show that they are happy and satisfied with our products and services. Word of mouth has a significant impact on building a good reputation in the construction industry. It is one of the reasons we are always doing our best to exceed our client's expectations.
How

Does an Expert

Wine Cellar Design

er Create

a Stunning

and Safe

Wine Storage Area?
When designing a wine room, some things must be taken into consideration to ensure that the correct set of wine racks, wine refrigeration system, flooring, and lighting are installed in the wine cellar. Doing so will create a wine room capable of providing a safe storage environment for wines and displaying your wine collection attractively.
Here are the crucial things to consider when designing wine cellars:
Location of Your

Wine C

ellar – This is an essential

factor to consider when designing a wine cellar because it will help us evaluate the heat sources near your wine room and determine the capacity of the wine cooling unit needed to create the ideal environment.

Size and Number of Bottles – We will

ask you about the sizes of bottles you intend to store in your wine cellar so we can customize the size of the wine rack openings to accommodate your collection.

If you have

large format bottles like Magnums and C

hampagnes, we will incorporate racking styles for them.

Purpose of Building a Wine Cellar – It is also vital to let your wine cell

ar designer know your purpose in

building a wine room. Is it strictly for storage purposes only, or do you want it to be a showplace for your prized vintages?

Style of Wine Cellar – We want to know if you want a traditional style wine cellar consisting of wood wine racks and classic features or a contemporary wine room fea

turing metal and glass elements.

Letting us

know the mood and ambiance

you want to achieve will help us

decide which racking material and finish to use.

Type of

Wine Refrigeration System

–

We will ask you if you want

the wine cellar cooling system to

be placed

outside your wine room

or within your racking, in the ceiling, or

on the

wall.

We will consider the availability of an exhaust room when choosing a climate control unit.

Budget – Your financial capacity is

another critical

factor to consider when designing a wine cellar. It will help us create a wine room without going beyond your budget, but we will make sure that quality

is not compromised

.
Hire an Expert Wine Cellar Designer
Custom Wine Cellars Houston is a top-notch wine cellar designer who possesses the qualities of an expert. We have proven our reliability and expertise in designing and building high-quality wine cellars.
If you need help, you may reach us at (281)-809-7283.