Wine Cellar Design
3D Drawing
Request
We will create a unique
design just for you!
Click Here


Fast Quote

or
Just a Question?
Have one of
our wine cellar
designers
contact you
Click Here
Best Choice for Modern Wine Rack Design: Cable Wine Systems in Houston
HOUSTON'S BEST WINE
CELLARS BUILDERS
At Custom Wine Cellars Houston, we have been in the wine storage construction industry for many years. We've seen the rise and fall of wine cellar design trends through the years. Nowadays, the fad is modern or contemporary styles. When building modern-style wine storage structures, we often recommend the installation of wine racks from Cable Wine Systems in Houston!
A Reputable Modern Wine Racking Manufacturer: Cable Wine Systems
Custom Wine Cellars Houston is known for being consistent in the quality of our products and services. To build high-quality residential or commercial wine cellars, we have worked with various experts in the industry all over the country. The companies we partner with depend on the requirements of a project. We make sure that we only work with the best contractors and manufacturers, so that we maintain a pristine record of constructing dependable wine storage rooms. For contemporary and modern wine displays, we often work with Cable Wine Systems.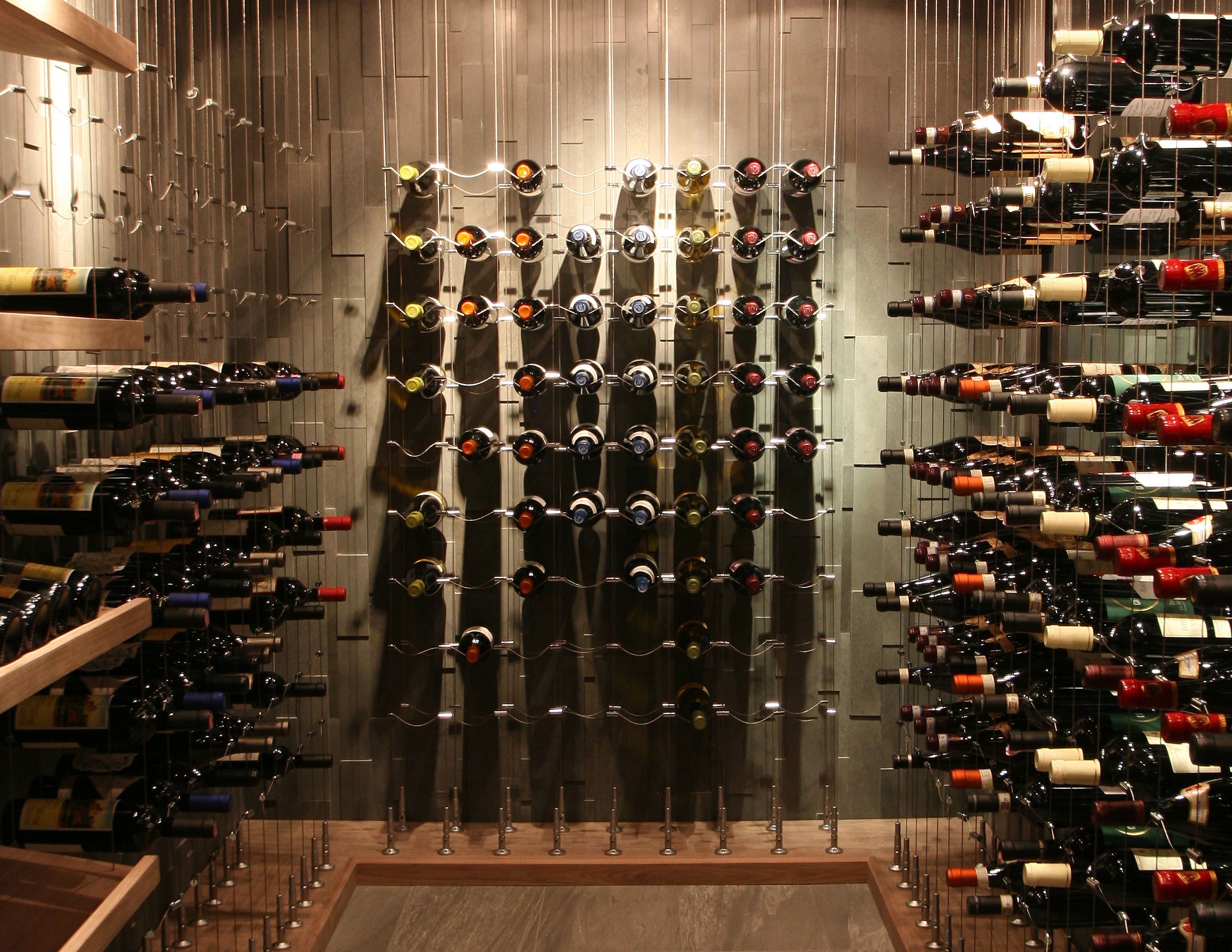 Latest Trend Contemporary Racking Design for Modern Wine Displays
Custom Wine Cellars Houston is a proud dealer of the products from Cable Wine Systems. Our experts are also authorized installation technicians of their modern wine racks. Their contemporary-style wine racks are the latest trend in Houston.
We highly recommend the use of racks from Cable Wine Systems for clients who want to achieve a sleek, minimalist wine display. Cable Wine Systems manufactures modern wine racks made from commercial-grade tension cables. Tension sets anchor top and bottom vertical cables, while robust clamps are used to support horizontal cables. This configuration creates a display that looks like the bottles are floating in air. This innovative wine rack design is highly praised by expert builders, designers, and architects all over the world!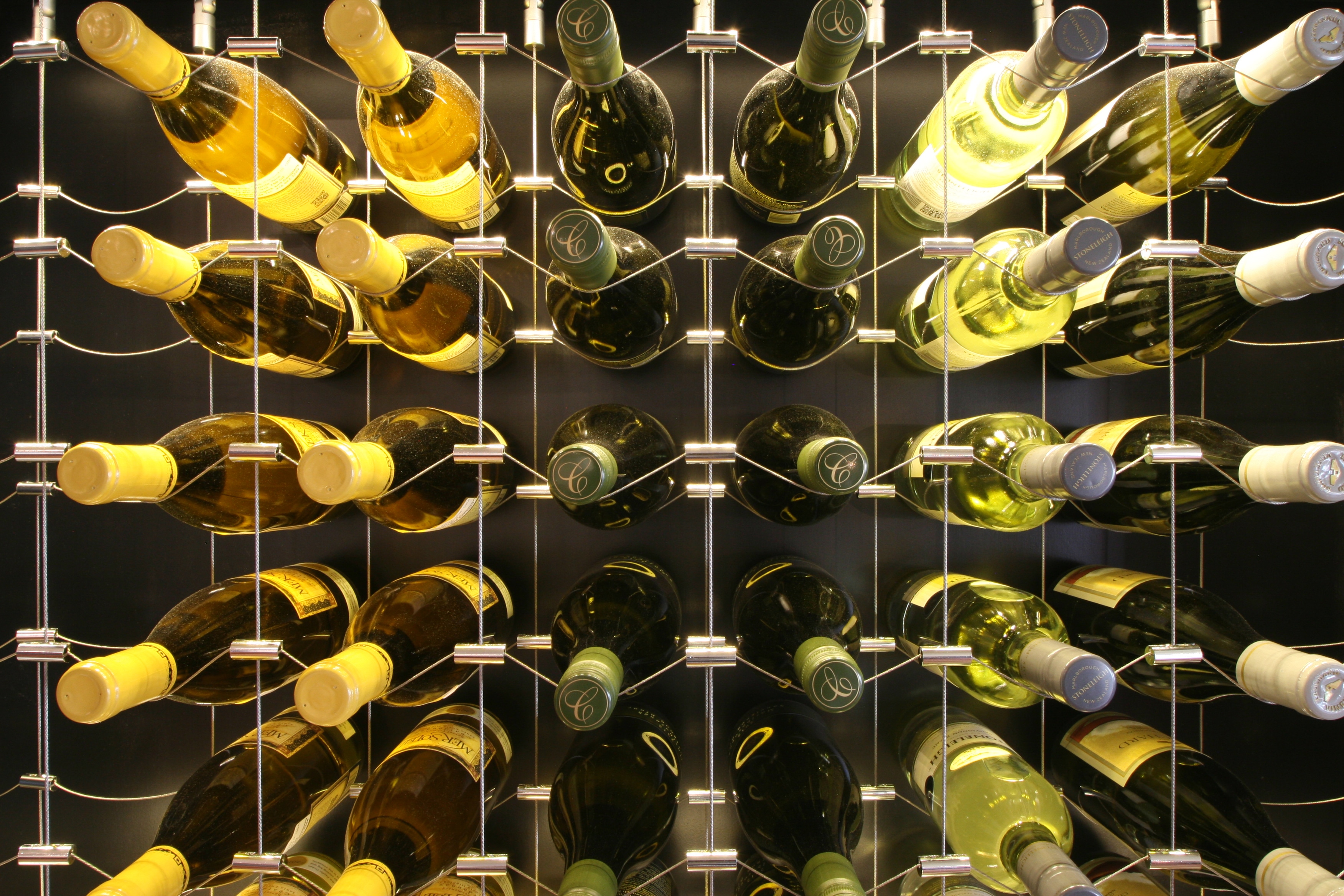 Why Choose Modern Wine Racks from Cable Wine Systems in Houston?
Want to achieve that gorgeous contemporary wine cellar style? Here's are a few of the reasons why wine racks from Cable Wine Systems should be on top of your list:
Label-Forward Wine Bottle Displays
Whether you own a residential or commercial wine cellar, you want to be able to find specific bottles quickly. Cable Wine Systems designed their racks for convenient wine label viewing, so that you can easily find bottles on your display.
Multiple Design Options to Choose From!
Cable Wine Systems provides versatility and flexibility with their multiple modern wine rack design options. You can opt to have your wines displayed horizontally, angled, or a combination of both.
You can also choose to have the racking set up in a way that lets you can display an assortment of bottle sizes. The tension cables can be adjusted, so that the spaces in between them can accommodate bottles of different sizes, including champagnes and large-format bottles.
100% Assurance that Products are of High Quality Materials
Custom Wine Cellars Houston makes sure to work with only the best contractors and companies in the industry. We added Cable Wine Systems to our list of trusted partners because of their pristine reputation of producing high-quality products made from high-grade materials. The modern racks from Cable Wine System in Houston are built from durable stainless-steel cables and commercial-grade chrome brass clamps.
FAQs About Cable Wine Systems Modern Wine Racks in Houston:
Cable Wine Systems answers a few of the most commonly asked questions about their modern wine racks in Houston: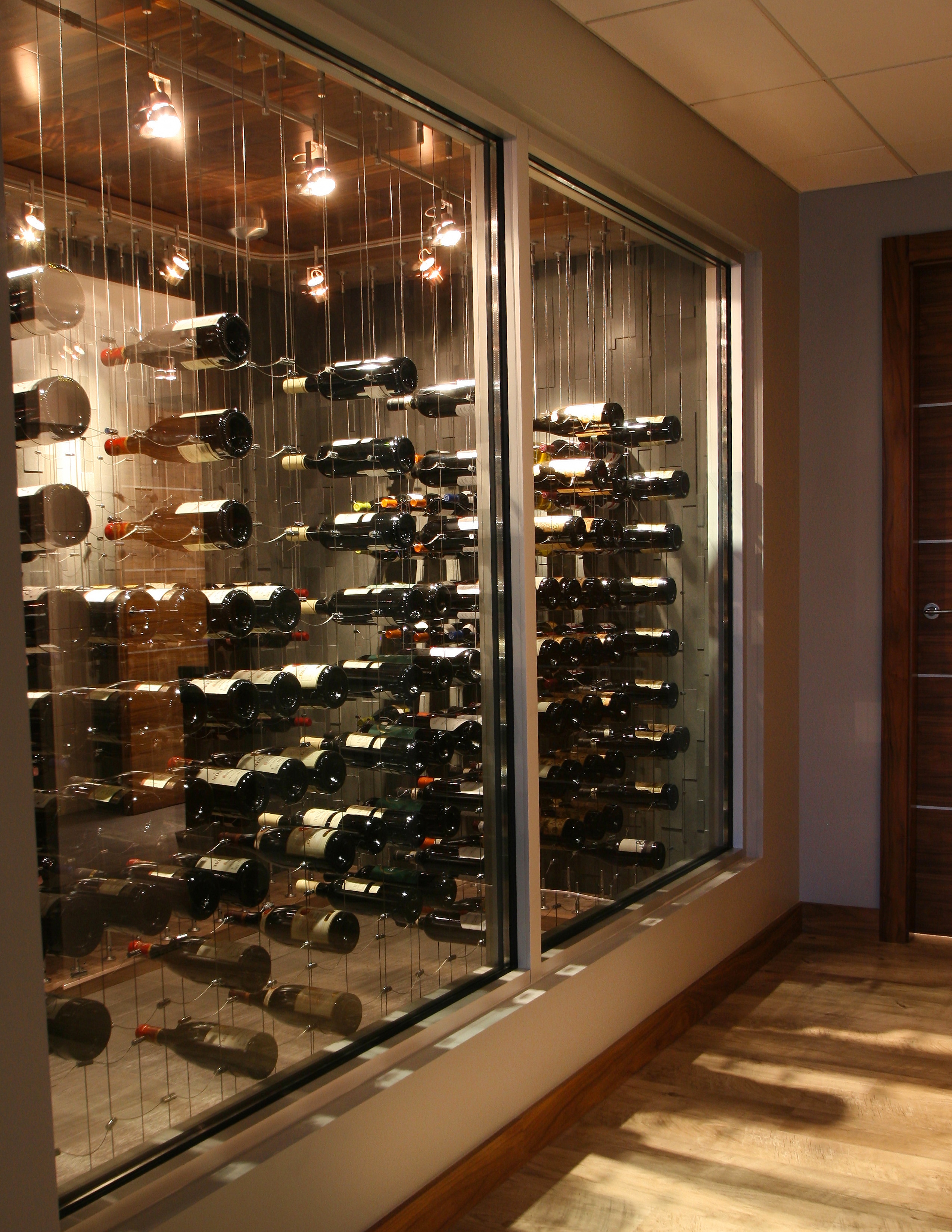 1. What are the prices of the modern racks from Cable Wine Systems in Houston?
The price of these steel racks depends on a number of factors, including height, width, and depth. Talk to us today to know more about these. Click here!
2. Are there metal racking finishes to choose from?
There are two options of finishes for the metal wine racks. You may choose to have your racks finished with Chrome or Satin.
3. How many weeks does it take to deliver the products from Cable Wine Systems in Houston?
It takes around 2 to 4 weeks to ship out your order after it has been confirmed. From then, please allow 3 to 12 weeks for the products to arrive to you. There may be also be chances for the delivery of your order to be delayed. The usual reason for delays is the increase in demand of the racks.
4. Can I install the racks myself?
It is highly recommended that you hire an authorized professional to install your racks. This will ensure that the racking system is set up correctly. Improper installation could cause the racks to fall apart and can damage the bottles on your display.
5. Does Cable Wine Systems offer installation services?
Cable Wine Systems dealers are authorized to install their products. Custom Wine Cellars Houston is an approved dealer and our technicians are trained and authorized to install modern wine racks from Cable Wine Systems in Houston.
Own a Modern Wine Display in Houston! Install Cable Wine Systems Racks!
You too can own a modern style wine display! Whether it's a modern wine cellar for your home or for your business, get that sleek, contemporary design by installing racks from Cable Wine Systems. Get tips and advice from our experts by contacting us at (281) 809 7283 now!