Wine Cellar Design
3D Drawing
Request
We will create a unique
design just for you!
Click Here


Fast Quote

or
Just a Question?
Have one of
our wine cellar
designers
contact you
Click Here
Avoid Choosing the Wrong Wine Cellar Lighting System. Consult a Houston Expert
HOUSTON'S BEST WINE
CELLARS BUILDERS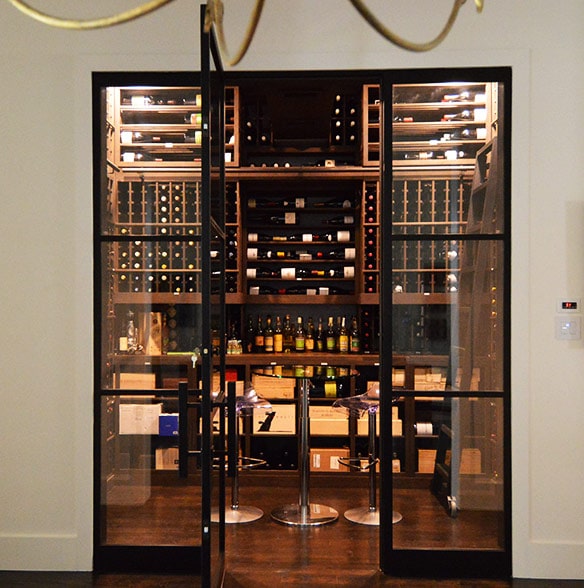 The wrong choice of lighting will affect both the overall appeal of our wine room and the quality of your wines. Thus, it is best that your work with a designer who understands all of your aesthetic and functional needs. At Custom Wine Cellars Houston, our creative team will choose the best type of wine cellar lighting for you.
Illuminate Your Wine Cellar Dramatically and Safely with the Help of Experts in Houston
One of the most common mistakes in wine cellar construction is choosing the wrong lighting. People who lack knowledge about correct wine storage and wine room design will not bother to think about choosing the correct type of lighting system. Later on, they regret choosing regular bulbs.
Working with a professional, like Custom Wine Cellars Houston, will let you experience the long-term benefits. In this article, you will learn how external factors affect your wine's quality and the wine cellar lighting systems that we recommend.
Choosing the Wrong Wine Cellar Lighting System Will Damage Your Wine Collection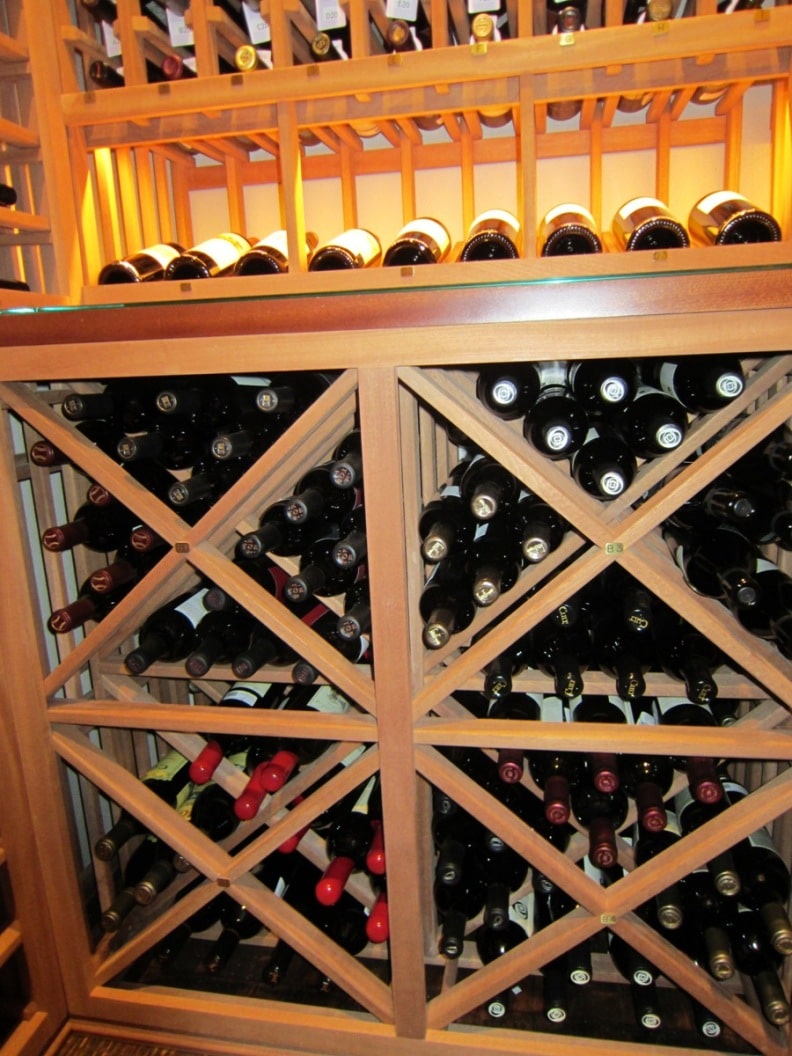 Keep in mind that incandescent or fluorescent bulbs are not recommended in wine storage facilities. Why? It is because too much heat and UV light exposure can be detrimental to wine. In addition to hiring a reliable builder, it pays a lot to know how the wrong lighting system can affect the quality and lifespan of your prized vintages.
Heat and Light: How They Affect the Overall Characteristics of the Wine
Wines are stored thick and colored bottles to protect it from too much heat exposure and harmful UV light. These environmental factors have a significant effect on the aging of the wine.
Additionally, wines should not be stored near electrical heat-generating appliances like microwave, refrigerator, washing machine, and a lot more. Moreover, storing wines near the windows and areas where they are exposed to direct sunlight is a big no-no.
Heat Damage
Wine requires a cool environment to age correctly. High temperatures (anything above 55 to 65 degrees Fahrenheit) will result in the alteration of wine's chemical properties. They will speed up the process of wine aging known as premature aging.
High temperatures also cause the levels of antioxidants, as well as some of the aromatic compounds, to drop quickly. Wines exposed to too much heat tastes like Sherry. They also exhibit color changes. You will see a loss of color or browning in the wine.
Effect of Light on the Wine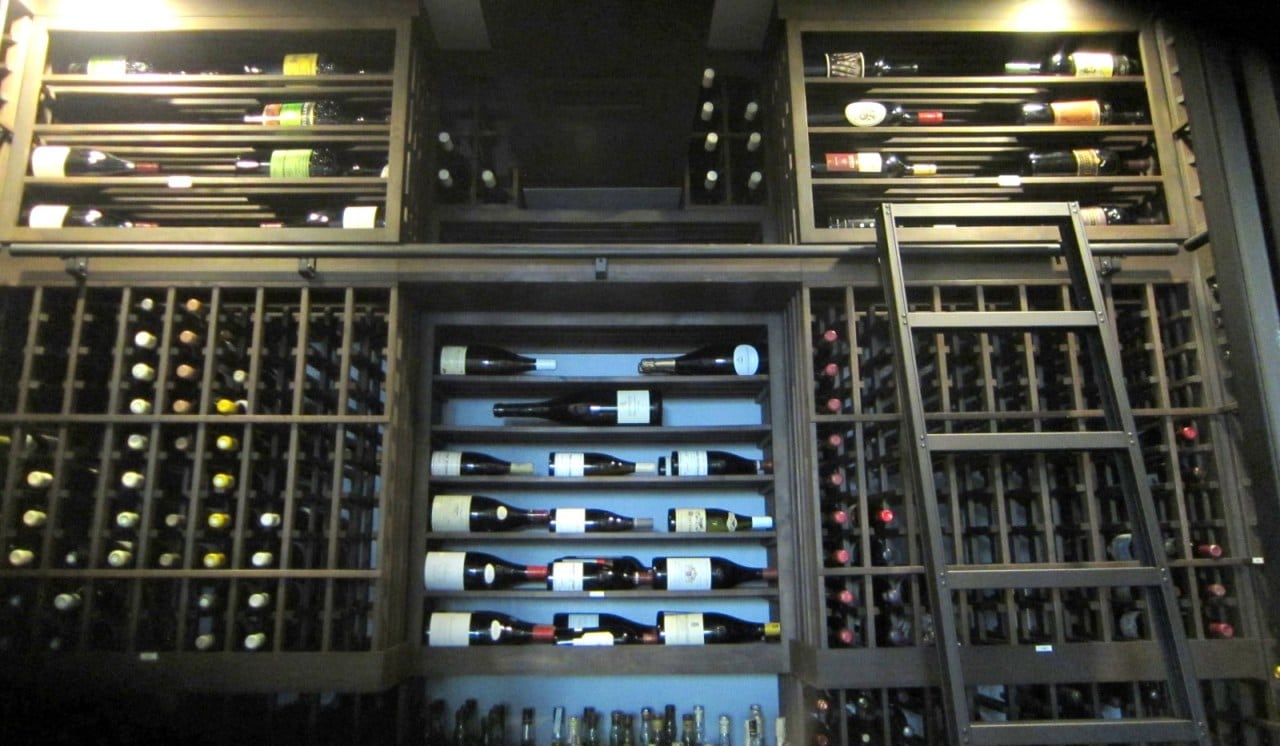 Excessive light exposure has devastating effects on the taste, aroma, color, and stability of the wine. UV light coming from regular bulbs are known to breakdown many of wine's chemical properties.
It produces volatile sulfide compounds. Light-struck wines smell like onion, cooked cabbage, and wet cardboard.
Safest Lighting System for Wine Cellars in Houston
The LED (Light-Emitting Diode) lighting system is a top choice in wine cellar construction. Unlike other types of lights, LED offers many benefits, making wine collecting worry-free. At Custom Wine Cellars Houston, we always recommend LED lights to our clients.
Why Choose LED Lighting System
Unlike other types of wine cellar lighting systems, LED lights do not emit too much heat and UV radiation. LED lights are in low voltage, so you do not have to worry about damaging your wines. They provide an ample amount of light for moving around the wine room and reading the wine labels.
Other advantages of using the LED lighting system are:
Less energy consumption

Cost-efficiency

Maximum control of brightness

Various style options

Impressive wine display
Add Life to Your Wine Cellar with a Stylish Lighting System
With so many lighting options to choose from, it is advisable that you consult a knowledgeable designer about your needs and personal preference. The most common types of lighting system used by Houston wine cellar builders are recessed can lighting, track lighting, chandeliers, and wall scones. It is important that you know some information about them to help you determine which one suits you.
Recessed Can Lights
Recessed lights are popularly known as pot lights, canister lights, or down lights. They are ideal for lighting the whole room, but the light is concentrated in a downward direction. If you want the light to be directed upward, there is an option to do so.
The can lights are installed into a hollow opening in a ceiling. The fixture that is visible below the ceiling is called the trim, which is available in different styles.
Track Lights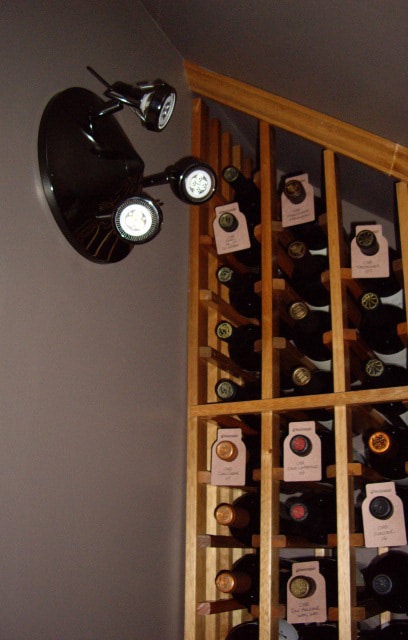 When it comes to versatility, track lighting is a great choice. The sizing, style, and placement offer flexibility. Also known as "spotlight," track lights can be directed to any sections in your wine cellar. However, it is not suitable for general lighting.
If you have a certain section in your wine cellar or racking that you want to emphasize (e.g., artwork, mural, painting, or archway), track lighting are recommended. It is installed on the walls and ceiling. Keep in mind that this type of wine cellar lighting offered by Houston experts is not suitable for wine rooms with a low ceiling.
Chandeliers and Wall Sconces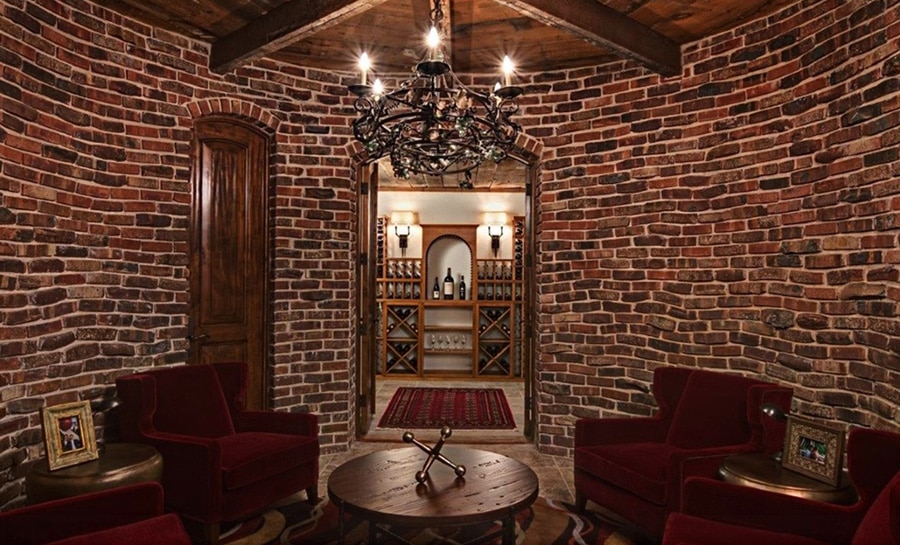 There is nothing more elegant than having a chandelier at the center of your wine room. It adds a luxurious appeal to any space, making you feel that you are in a royal palace or mansion. When choosing the size of your chandelier, you must consider the size of your wine cellar.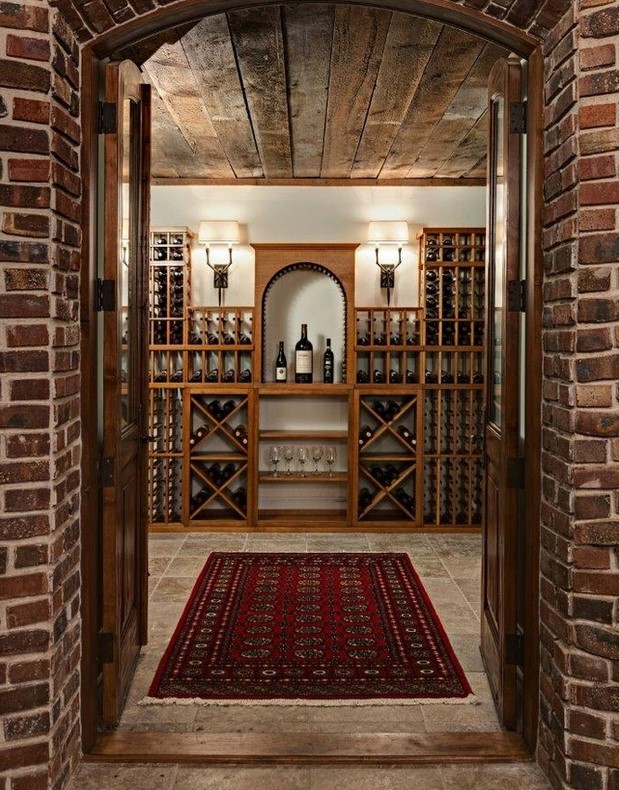 One of the traditional ways to illuminate your wine room is by placing sconces on the walls. Wall sconces cast a charming spread of light in an upward direction.
Seek the Help of Wine Cellar Lighting Specialists in Houston
The goal of Custom Wine Cellars Houston is to design and build wine rooms that are safe and appealing. We always want our clients to experience a long lasting enjoyment that wine collecting has to offer. Our specialists will choose the best wine cellar lighting system for your needs.
Need help? Call us today at +1 (323)825-9846!